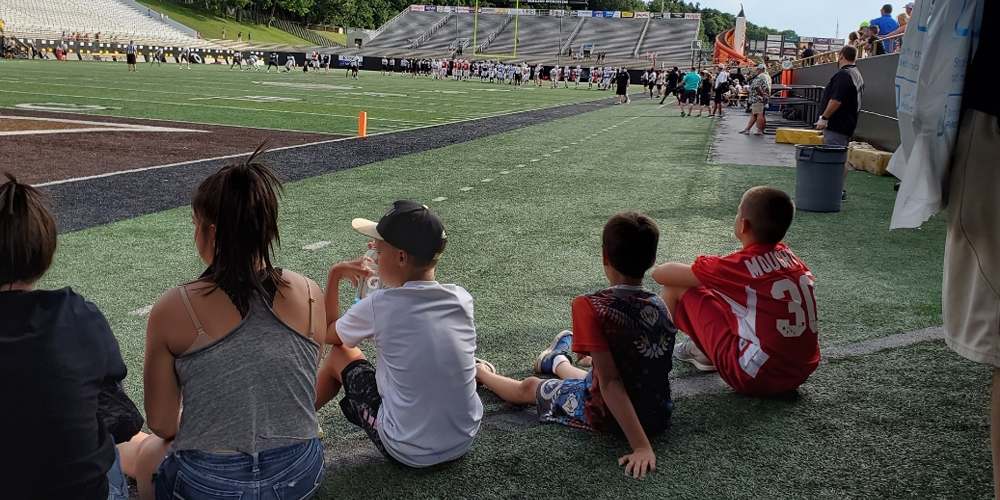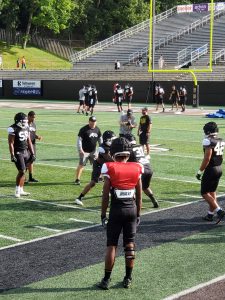 Perhaps the sunshine filled, 75-degree Kalamazoo evening helped, but fans who spent it at Waldo Stadium this past Saturday were treated to a event that should be experienced by all Bronco fans young and old. It wasn't just being outside at a football stadium in perfect weather that made for a great time. For those who were there, it quickly became obvious that the event deserves more coverage and advertisement within local media.
It is a perfect bash for die-hard Bronco fans who want a behind-the-scenes glimpse at the beautiful facilities within the Bill Brown Football Center. Or, perhaps they want to see how a D1 college football practice is run. Maybe they want to see the highly recruited freshman in action and how they fit in? All of this was easily accomplished at the 2019 Fan Fest.
Perhaps the best part of the event was that a fan could have accomplished all of the above, brought their entire family along, and the family would enjoy themselves equally as much.
It was truly a great time for people of all ages. Two-year-olds were seen jumping up and down, excited to interact with Buster Bronco. Later, Buster was playing catch with older kids while music blasted from the state of the art sound system that Waldo Stadium possesses. Kids stood in line for large inflatable slides. When they were done they took part in football and hockey skill challenges. They got their faces painted by Bronco cheerleaders. And after practice, players and coaches signed autographs and joked with fans.
It was a well run event that helped  ignite the excitement of a new college football season, while sparking interest into a new generation of Bronco fans. Mark it down on your busy summer calendars for 2020. WMU's annual Fan Fest is a great time for all attend.