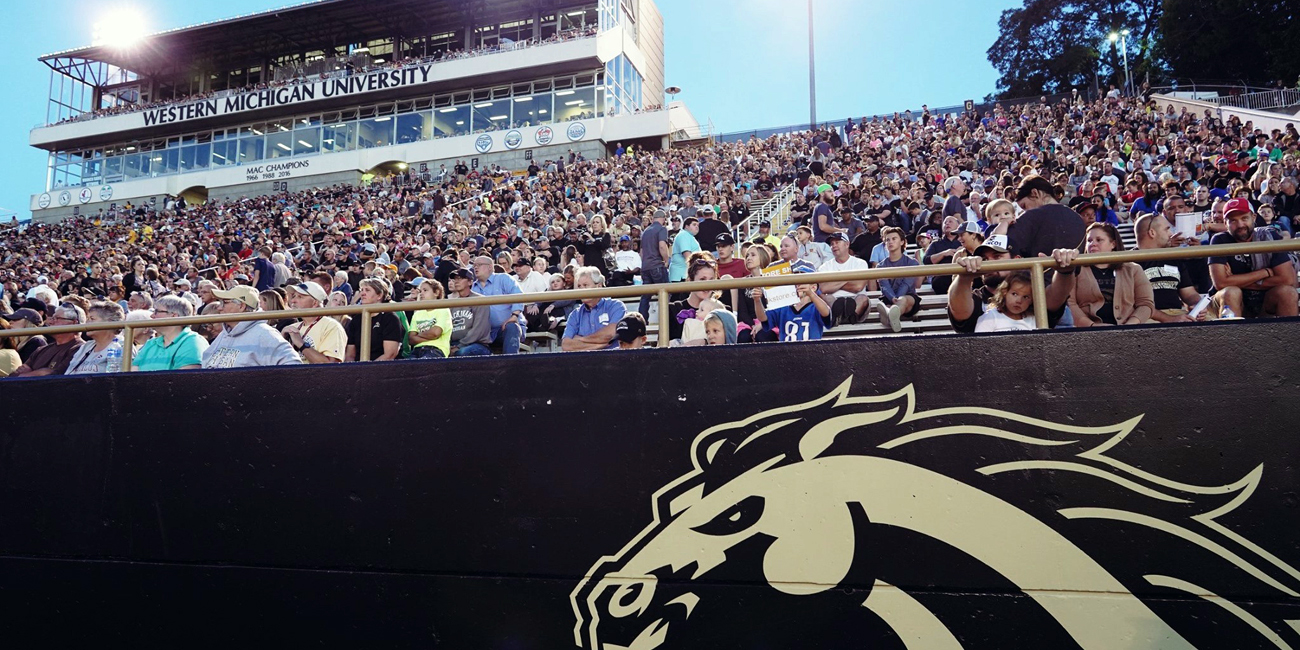 Photo: Waldo Stadium (via WMU Athletics)
Jason W.
Sept. 26, 2019
Saturday at noon, CMU and WMU will meet for the 90th time on the football field. Both squads have identical 2-2 records heading into MAC play, and this year's game should give both teams a good idea of how they will stack up against conference opponents this season.
The Broncos have looked like legit MAC title contenders at times, such as during the beat-down they put on Georgia State, just a week after the Panthers upset Tennessee. The defense played solid and the offense looked as potent as ever. Despite the score this past week, the defense played well at times against Syracuse. Well enough, one would think, to slow MAC offenses enough to win many games. How the defense plays against a common MAC opponent will be something to keep an eye on. As will the performance of a secondary that just lost its best player, Dee Eskridge (WR), for the season. Can freshman Patrick Lupo rise to the challenge this week after getting exposed last week as Eskridge's replacement? Temple transfer Kareem Ali may also see the field as the corner opposite of Anton Curtis.
Offensively, the Broncos have rolled most of the season, even moving the ball quite well against one of the nation's top defenses in Michigan State. They lead the MAC in scoring offense (38.8ppg) and total offense (515.2 ypg). John Wassink may very well be the MAC's best QB this season. If the offensive line can protect him better than they did against a very good Syracuse pass rush, he should have a solid game Saturday. Broncos fans need to be excited to see this explosive offense in action. CMUs defense is no slouch, so if WMU can move the ball well throughout the game, it will confirm that the offensive side of the ball will not be a concern during MAC play.
Central Michigan fans should also learn a lot about their team and where they stand. They have already played a MAC opponent (Akron) and beat them handedly, but Akron is bad. They got destroyed 61-0 against Wisconsin, but that loss may not be quite as bad as it looked. Wisconsin has now established themselves as NCAA playoff contenders. Last week CMU played a tight game against the Miami Hurricanes; keeping MAC fans on notice that this Chippewa team might well be heard from this season.
We should learn much this Saturday afternoon. One thing we already do know is that CMU vs WMU at Waldo Stadium is a special event. Let's hope a Bronco victory adds to the occasion.