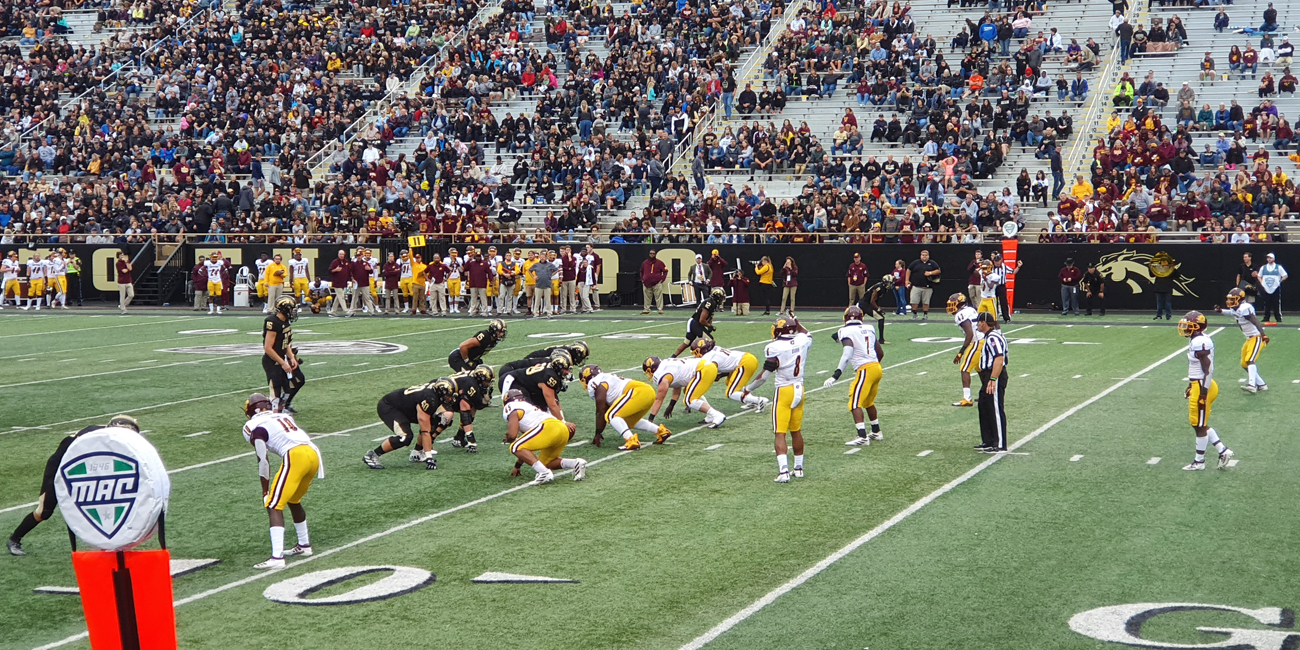 Jason W.
Oct. 3, 2019
A damp morning this past Saturday may have gotten in the way of larger crowd numbers, but weather conditions didn't get in the way of game play or a bronco victory over arch-rival CMU.
The broncos came out hot offensively and stayed efficient enough to win handedly 31-15. The defense still gave up over 400 yards of total offense, but was opportunistic in creating timely turnovers and coming up big on fourth down. Coach Lester agreed that the defense played better, but needs to continue to grow, saying "I'm excited about how our defense played and the growing process."
It is worth noting that freshman Patrick Lupo held his own at corner in replace of Dee Eskridge, who was lost for the season in the Syracuse game. He had 7 tackles and picked off a Chippewa pass for his first interception as a bronco.
Attention is now turned to the Toledo game. The game is between two of the best teams in the Mac West division and may ultimately prove to be the game that determines the Mac West Champion.