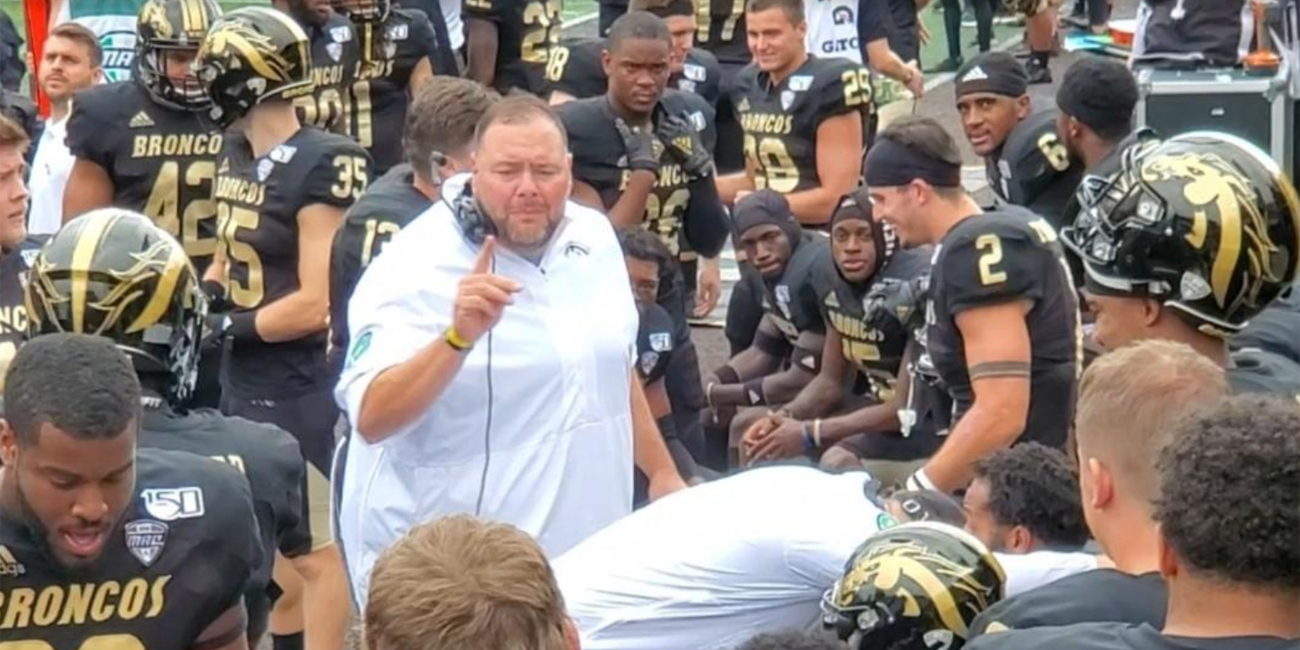 Oct. 19, 2019
During the Tim Lester era, offense has seldom been an issue. On the defense side of the ball, however, struggles have persisted, and have kept his teams from realizing their full potential. Last year the struggles culminated in the firing of defensive coordinator Tim Daoust before the season had even ended. Early this season, the defense gave up 51 in an embarrassing blowout loss to Michigan State. Two weeks later it got torched for 52 against Syracuse. The Toledo game saw the defense start slow again, giving up 24 first half points. Since then, it has been one of the better defensive units in the Mid-American Conference. Over the 10 quarters since the Toledo halftime, when the team got lit into by the coaching staff, they have given up only 2 touchdowns in 6 quarters.
The unit actually showed signs of being much improved compared to last season against Georgia State,  holding them to only 10 points. Even against a quality Syracuse offense, the broncos defense came up with some big plays despite being put into many poor positions and losing their star cornerback for the game.
This season the Broncos actually lead the entire Mac in sacks (22), and rank 17th nationally. They are 36th in the country in forced fumbles. Patrick Lupro has shown tremendous improvement since being thrown into the fire against Syracuse after the Dee Eskridge injury. The youngster is starting to show he may be a potential star in the making, recording 25 tackles, four pass breakups, two interceptions, and a fumble recovery in the 4 games he has played since the injury. Players like Drake Spears, Ali Fayad, Justin Tranquill, and Treshaun Hayward should all get consideration for all-MAC honors.
Perhaps the most telling stat demonstrating improvement is for the first 2 games the Broncos averaged 4 tackles for loss per game. Over the previous 5 games they have averaged nearly double that at 7.6 per game. It will be interesting to see if these performances can hold up over the rest of MAC play. If it can, paired with the potency of the offense, perhaps a MAC Title is not yet out of question.