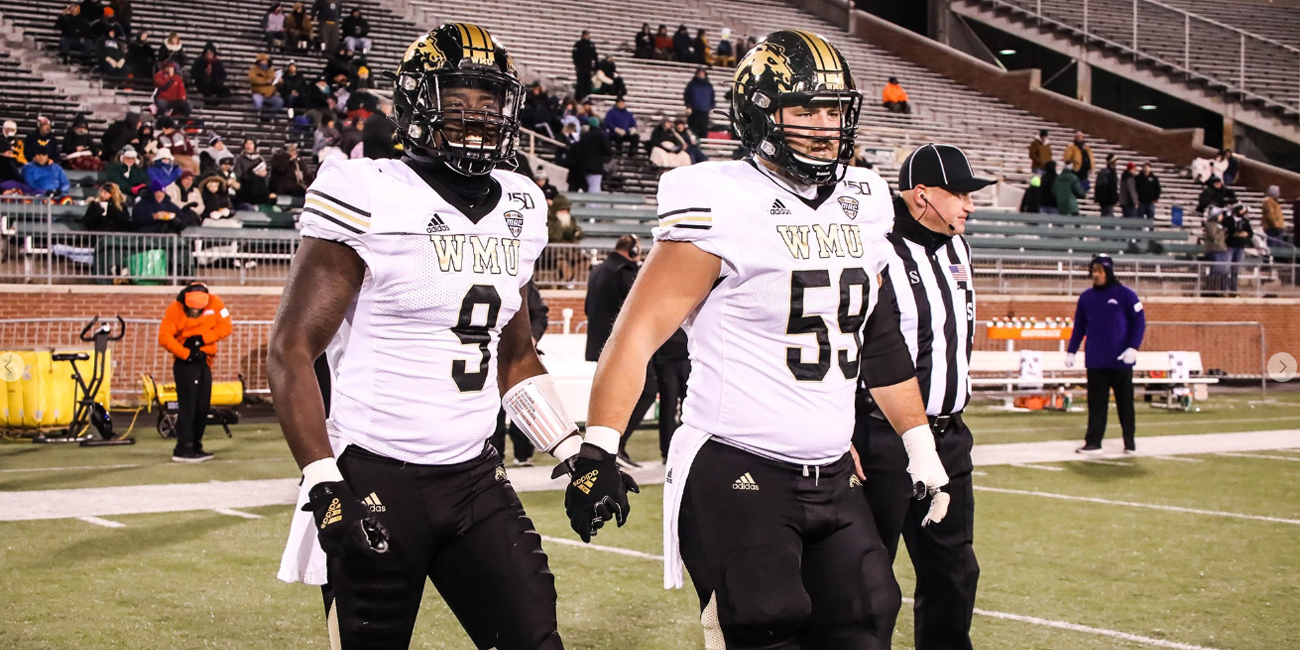 Photo by Ashley Huss, WMU
By Jason W.
Nov. 21, 2019
Senior center Luke Juriga is a name that most Bronco fans are aware of. Although his name isn't tossed around as much by fans and TV announcers compared to say the names Bellemy or Wassink, he will go down as a all-time great Bronco. Make no mistake about that.
Next Tuesday night Juriga will make his 51st start of his  Broncos career. That is every regular season game since he was a freshman, plus two bowl games and a MAC Championship game. Starting that many games in a career is one thing, but it is doing it at a high level that makes it stand out. We knew he was a good one his freshman year when is was part of the best offensive line in the nation (it was ranked #4 in the country by Pro Football Focus), which helped propel the Broncos to their magic 13-1 season and a Cotton Bowl appearance.  As a sophomore he was 2nd team all-Mac. As a junior he was 1st-Team. And he most surely will be again this year, as he was also named to the Remington Trophy watchlist, given to the nation's best center. He also may be the nation's smartest. He is a three-time academic All-MAC selection as well.
Center is a new position this year for Juriga. He made the switch from guard to be able to take on more of a leadership role and perhaps give him a better chance at the NFL. That dream is looking like a real possibility the way he has blocked and helped make play call adjustments from the position. It runs in his bloodlines too. His father played several seasons in the NFL. "I was excited for it … we didn't really talk about it but everyone kind of assumed it. But yeah, it's been a really smooth transition," Luke said at the a preseason press conference. It has indeed been smooth. When watching the broncos play NIU for the MAC West Title next Tuesday, fans should take their eye off the ball for a few plays to watch an all-time great do his craft. He has helped create many great memories over his 50 games. Hopefully there are a few more in store soon.