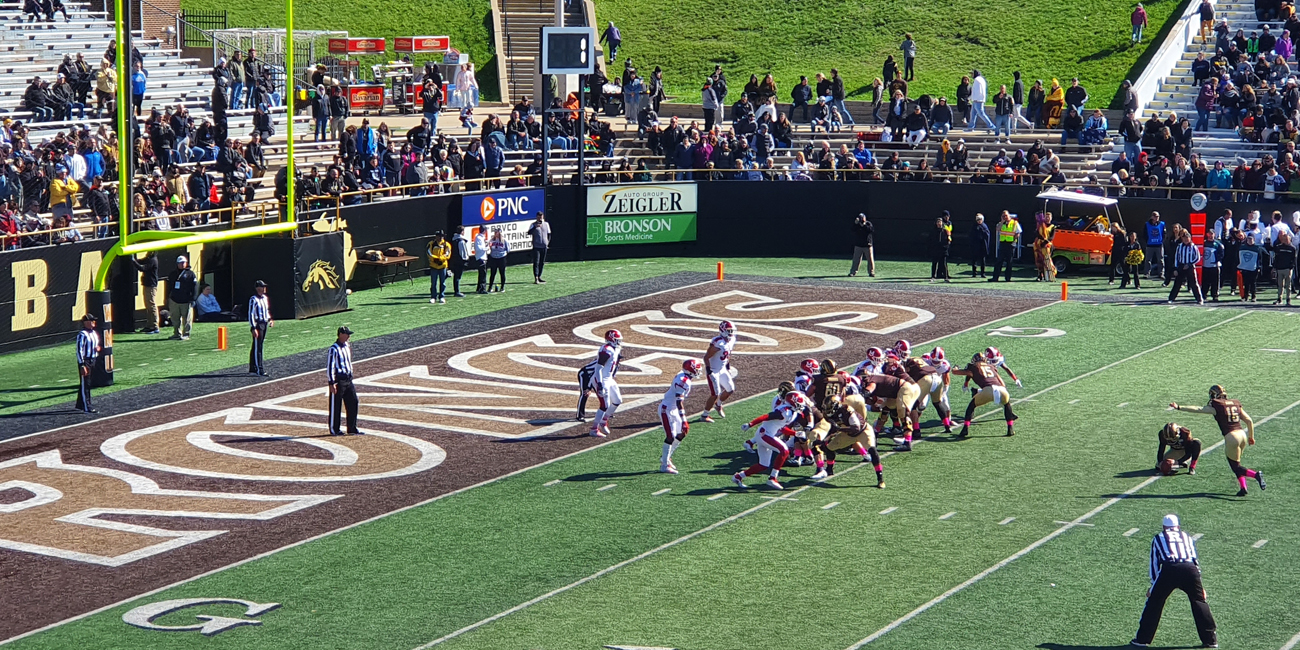 By Jason W.
Nov. 25, 2019
It has been an up and down season for the Broncos. A convincing 57-10 win over Georgia State, a week after the Panthers upset Tennessee, got Bronco fans excited (the Panthers appear to be heading to a bowl game so it has turned out to be a nice win for WMU). The following week they lost star corner/receiver Dee Eskridge to a season-ending injury as well as the game to Syracuse. It was a game that the Broncos seemed to match the talent level on the field at most positions, making it even more frustrating of a loss to a power 5 opponent. Then came a nice win against rival CMU, only to be followed by let-down losses in two of the next three weeks to Toledo and EMU. The season appeared to be heading down a path no one had anticipated. The Broncos sat at 3-4 with two MAC losses. An underachieving season seemed certain.
Three games later Western has found themselves having a chance Tuesday night against Northern Illinois to completely rewrite the doom and gloom feeling that followed after losing to Eastern Michigan. As most fans should be aware of by now, a MAC West division title and a trip to Ford Field to play for the Mac Championship are at stake. After wins over Bowling Green, Ball State, and Ohio, the Broncos sit at 7-4. If they are able to pull off the wins at NIU and Ford Field, they would be playing for a 10-win season with their bowl game.
If they lose to NIU, a 7-5 record is the best they could do heading into the bowl game, a bid that would also become up in the air. It looks like there will be to many Mac teams with 7-5 records to have all of them invited to play in the postseason. To rub salt into the wound, Central Michigan would become the frontrunner to play in Detroit for the Championship. They would need only a home win over a struggling Toledo team to punch their ticket.
Yes, the 2019 season is really on line Tuesday night in so many ways!