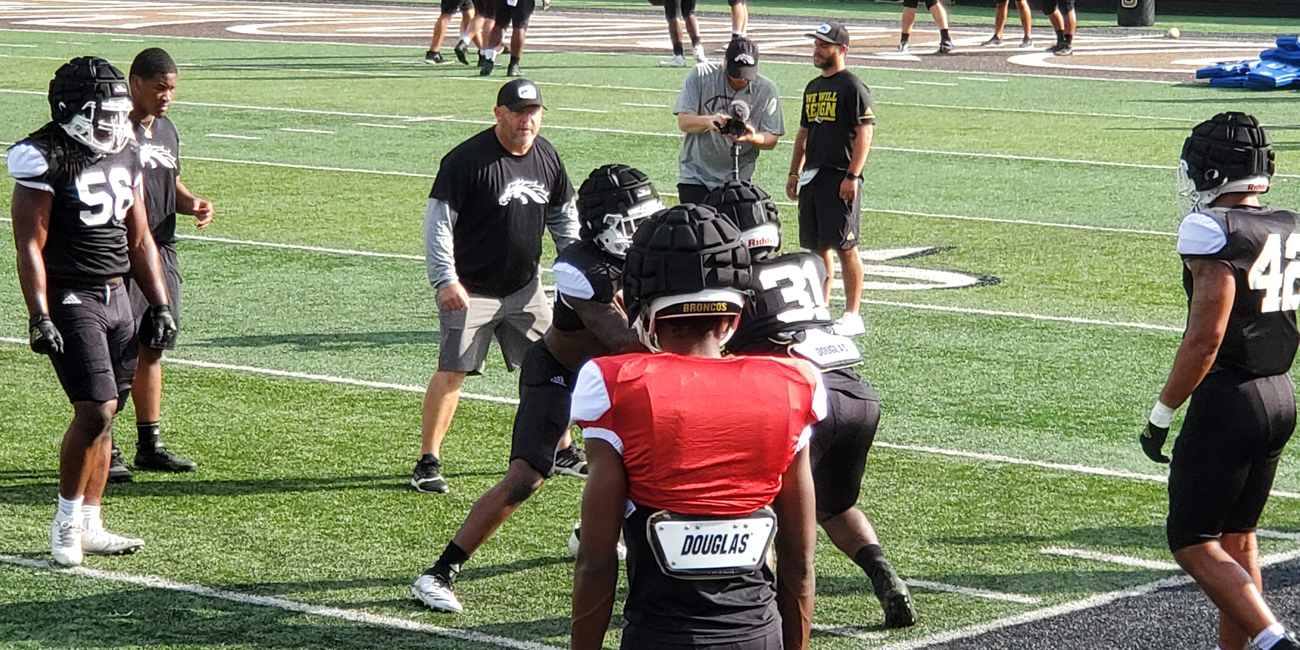 By Jason W.
Dec. 24, 2019
A gusty, rainy night night in DeKalb, IL about four weeks ago took the wind out of the sails for MAC Championship aspirations. Three days later the sails collapsed when CMU beat Toledo, sending the broncos rival to the championship game instead.
The team and their fans felt it should have been theirs to play in. Despite highhandedly beating the two teams that competed in the championship game, they were forced to sit home in Kalamazoo and watch the two other fans bases enjoy the festivities in Detroit. The deflating feeling seemed to temper the excitement of a bowl invitation among the fan base. However, excitement seems to be back in the air among Bronco nation. As it should be.
There are, after all, many things to be excited about. First and foremost, ITS A BOWL GAME that your team is playing in. The games are simply fun. The MAC bowl contests have reminded us of that so far. They have been very entertaining to watch. Buffalo had an impressive win, Kent St pulled off a thrilling win while putting up 51 points, and the Chippewas got embarrassed (very fun to watch). It has been a nice start to the bowl season. Even the smaller bowl games have story lines, school pride, pageantry, drama, and talented athletes competing to finish the season on a winning note.The chance to take home a victory trophy and represent the brown and gold on a national stage still holds value.
We should all be looking forward to watching individual players for the last time as they attempt to make our school proud. It will be the last chance to watch stars Levanty Bellemy, Gio Ricci, and Luke Juriga before they get a crack at the NFL. Other names like John Wassink, Stephan Claiborne, Devon Tucker, Drake Spears, Anton Curtis, Tony Balalani and Alex Grace have contributed over the past 4 seasons as well, and are some of the last holdovers from the magic Cotton Bowl season.
Then there is Justin Tranquill. A quality player who has fought through multiple ACL tears to keep his football career afloat. His play has been solid this season and his leadership invaluable. He is a great young man and role model. Although he will leave the field for the last time a winner regardless of the score, we should all be excited to see him carry off a trophy and bring it back to Kalamazoo. Let's all get excited for these opportunities instead of dwelling on what could/should have been.