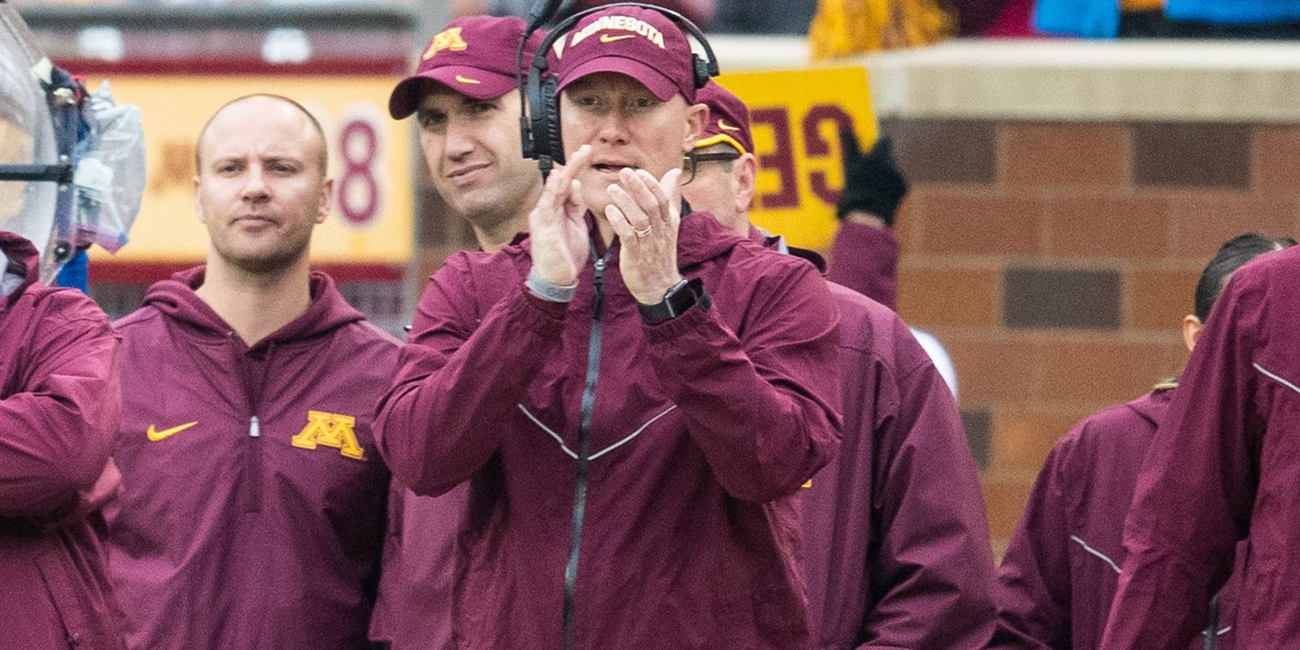 Jan. 22, 2020
From WMU:
Greg Harbaugh Jr. joined the Western Michigan staff in January of 2020 and serves as an Assistant Coach while mentoring the Bronco wide receivers. Harbaugh Jr. returns to WMU after spending the 2015 and 2016 seasons as an offensive graduate assistant.

Harbaugh Jr. (pronounced HAR-bow) was with the University of Minnesota as a quality control assistant during the 2019 season, helping the Gophers to an Outback Bowl championship with a 31-24 victory against No. 9 Auburn. Minnesota finished the season with an 11-2 record, capturing 11 victories for the first time since 1904. The Gophers also posted two Associated Press top 10 wins (No. 5 Penn State and No. 9 Auburn) for the first time since 1956.

Harbaugh Jr., who was in the same role for the Gophers in 2017, spent the 2018 season coaching receivers at Chattanooga. The 2017 Minnesota squad picked up four home wins and started the season with a 3-0 mark.

In 2018 at Chattanooga, Harbaugh Jr. helped the Mocs to increases of 13 total receptions, 627 total receiving yards, 2 receiving touchdowns and 57.0 average receiving yards per game. Harbaugh Jr. helped Chattanooga receiver Bryce Nunnelly to HeroSports.com Sophomore All-America accolades and first team All-Southern Conference honors after finishing second in the league and seventh in the nation with 112.5 receiving yards per game.

Prior to his first stint at Minnesota, Harbaugh Jr. was with the Broncos in 2015 and 2016 as they won the Mid-American Conference championship and earned a berth in the 2016 Cotton Bowl. Western Michigan also won the 2015 Bahamas Bowl with Harbaugh Jr. on staff.

Before his time at WMU, Harbaugh Jr. held many roles at Marietta College for the 2013 and 2014 seasons. He was the recruiting coordinator, academic coordinator, video coordinator and passing game coordinator. He also spent the 2011 and 2012 seasons as an assistant coach at Methodist University.

Harbaugh Jr. began his coaching career at North Carolina Wesleyan College in 2009-10, coaching receivers and running backs. The Battling Bishops won conference championships both years and earned an appearance in the NCAA Division III playoffs in 2009.

Harbaugh Jr. earned his bachelor's degree in sport management from Averett University in 2009 and his master's degree in sport management from Western Michigan in 2016.

He is married to his wife, Emily.