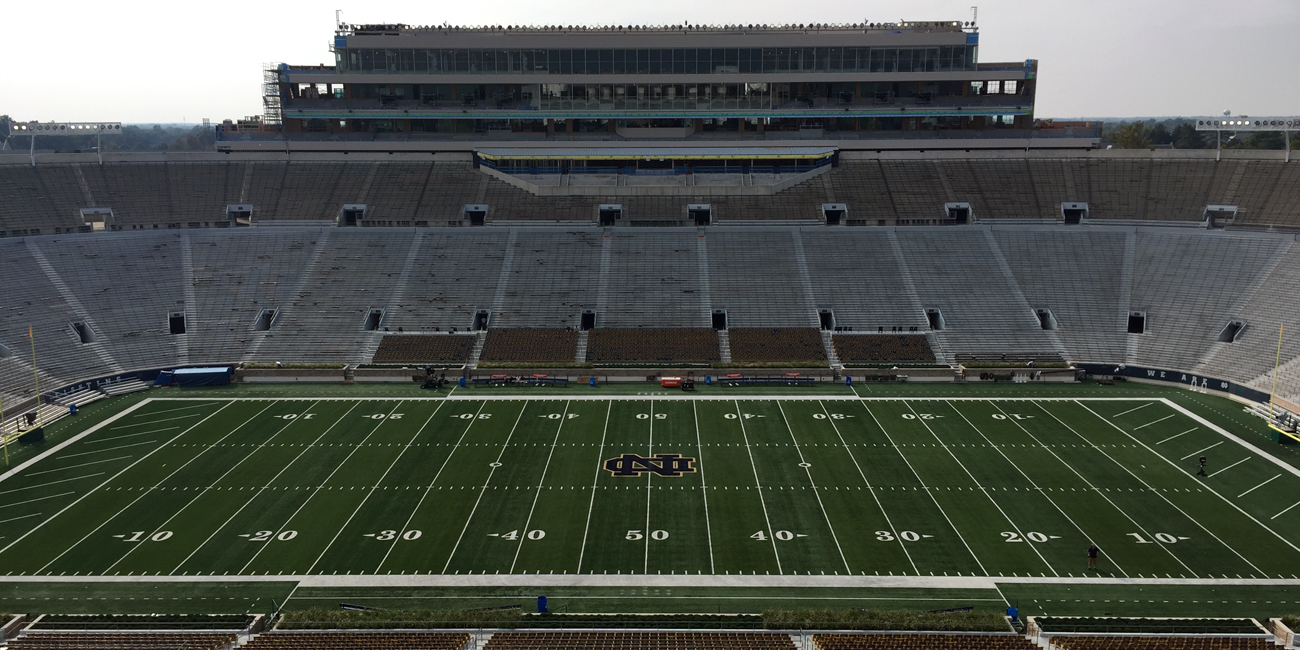 Feb. 7, 2020
From WMU:
The University of Notre Dame and exclusive football broadcast partner NBC Sports finalized kickoff times for 2020 home games on Friday. Western Michigan's trip to Notre Dame on September 19 will kick off at 2:30 p.m. and be broadcast live on NBC.

The two programs have played three times, all at Notre Dame, with the Fighting Irish capturing each meeting. The last contest was October 16, 2010, with Notre Dame winning 44-20. Prior to the 2010 clash, the two had not faced each other since 1920.

The Broncos finished the 2019 campaign with a 7-6 overall record and a trip to the SERVPRO First Responder Bowl. The bowl game appearance marked WMU's sixth in the last nine seasons.