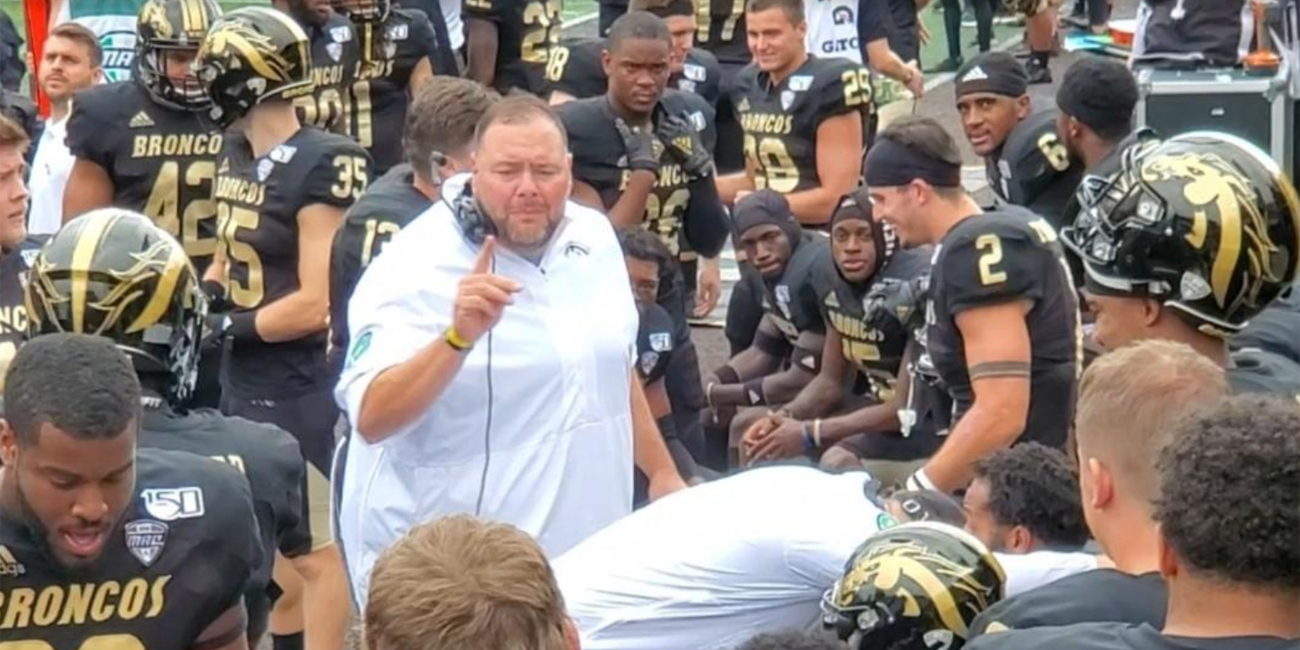 Nov. 11, 2020
Jason Welser
The Akron game was a fun, stress-free opener that was perfect for one day after election night. Western made everything look easy. Dee Eskridge looked as fast as ever and a trio of running backs (including two newcomers) churned out chunks of yardage behind a dominate offensive line. Kaleb Eleby looked in control and had nice touch on his passes. The defense made some adjustments and clamped Akron down in the 2nd half. But, it was Akron.
Don't get me wrong, the team looked well-prepared and talented. They did what they needed to do against a sub-par team. It proved that they are not sub-par themselves. They look like they should be able to compete for a MAC title this season, and that journey will swing heavily in one direction or the other next week when the Toledo Rockets come to Kalamazoo. The Rockets are this seasons pre-season favorite to win the MAC West in both the coaches and media polls.
They have a talented roster. Sr. QB Eli Peters tossed 4 touchdowns in a 38-3 win over Bowling Green. Shakif Seymour is the Rockets tailback and he's been doing it at a high level for a few years now. The biggest thing to watch is can Toledo's defense slow the Broncos potent offense enough to win? They held the Falcons to 3pts, and Toledo's offense should put enough points on the board to win if they can slow a Bronco offense that looks legit. Just how good WMUs offense is against a solid MAC defense will determine the game along with the turnover battle. You can watch it go down in prime time on ESPN next tonight at 8 p.m.