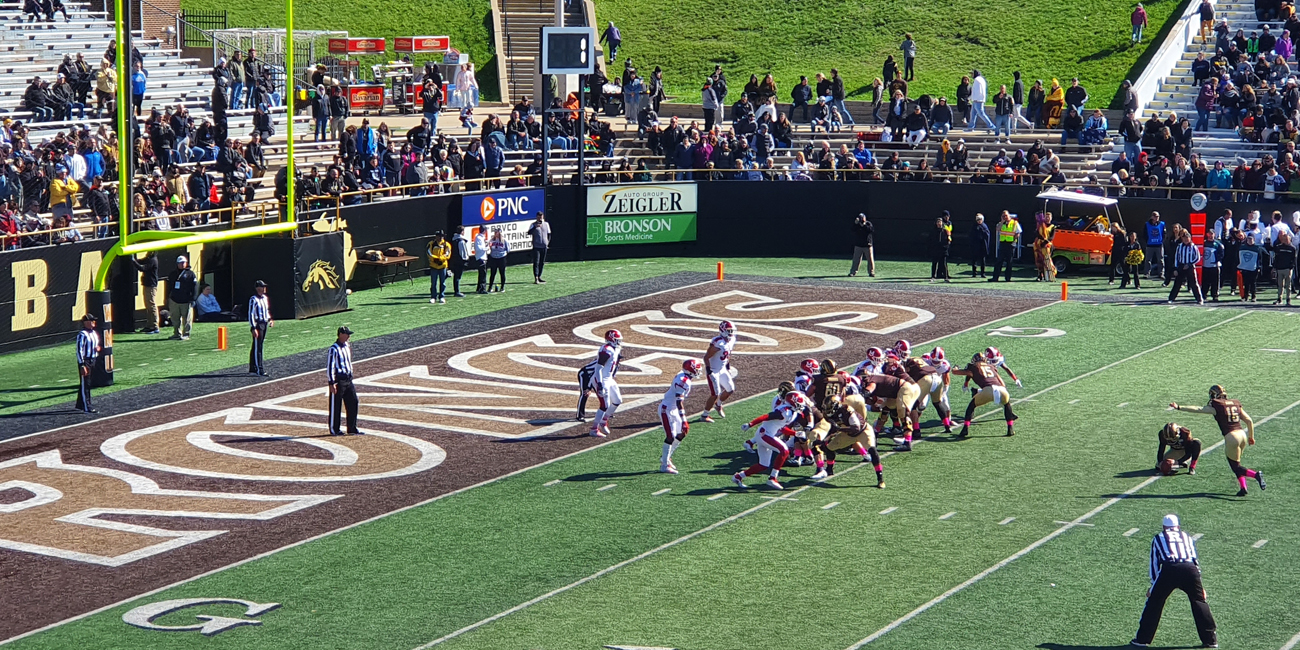 Nov. 17, 2020
Jason Welser
With a victory over pre-season favorite Toledo in the books, the Broncos are set for a match-up Wednesday that may just determine who goes to Detroit for this season's MAC Championship Game. Ball St, Eastern Michigan, and Northern Illinois all appear to be average MAC teams. The Broncos have more talent than each of those teams and should be favored when they meet. Of course late November night games always the have potential of incremental weather narrowing the talent gap (see WMU vs NIU last season). A team with a quality passing attack isn't going to do much with it in 20 degree temperatures and 30mph winds. That said, WMUs remaining schedule doesn't seem very daunting.
The lone exception is the team from Mt Pleasant. A team that has looked legitimate in the first two weeks. They have outscored their opponents 70-37 and are good on both sides of the ball.
If the Broncos win this week, they could probably even afford an upset loss to one of the other three remaining teams on the schedule. Even if Toledo or CMU wins out, the tie-breaker between two teams with one loss goes to the winner of the head-to-head match-up. The Broncos would be the champions.
Whichever team prevails Wednesday night will have the inside track to Ford Field. There couldn't be a much more exciting scenario than playing your heated rival for the keys to the drivers seat of a division title. This is what makes a rivalry extra special. Two good teams playing a game that has more meaning than just bragging rights for a year is what many other rivalries are longing for. Just ask Jim Harbaugh. Oh, and anyone wanting football on the television across the the entire nation will be watching. The game is going to air on ESPN2 and is the biggest game on that night. Make sure to tune in.
WMU at CMU
Wed., Nov. 18, 7 p.m.
ESPN2