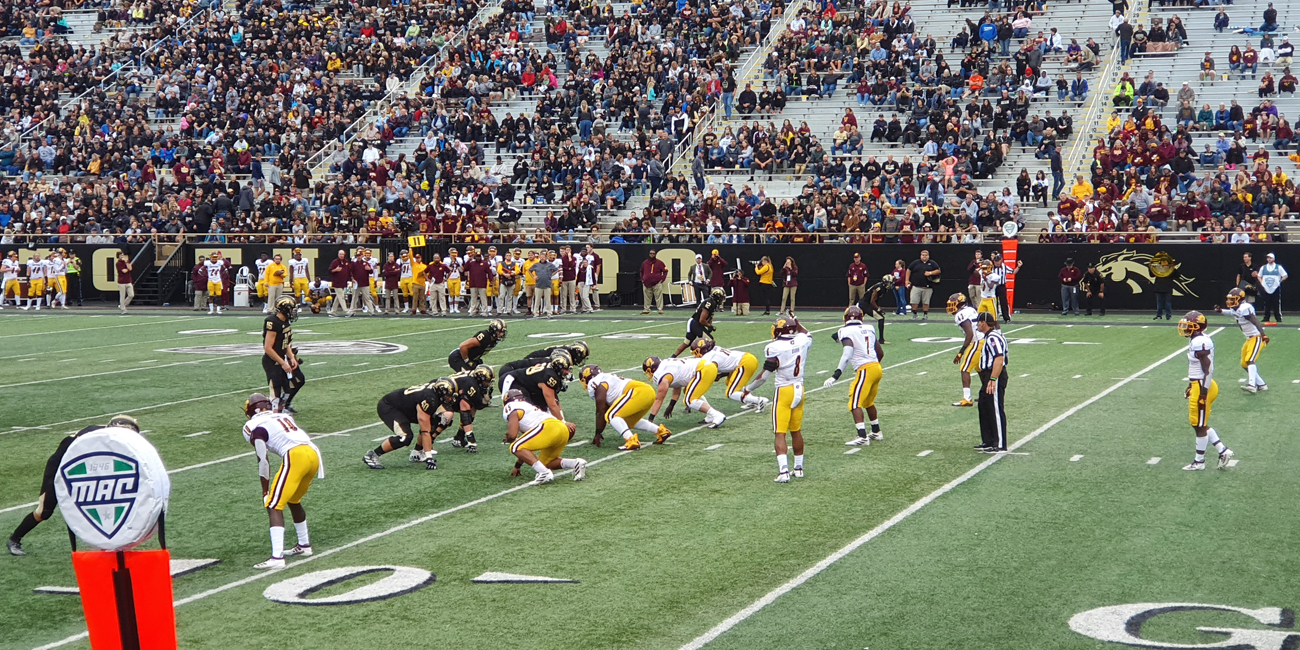 Dec. 4, 2020
Jason Welser
Oct. 19, 2019. The smell of fall was in the air on a brisk Saturday night. Bars were packed with clients and Halloween festivities were unbridled. Needless to say that scene seems like 3 years ago. Yet it was just over one year, and there was a distraction from the fun for MAC fans on TV. Eastern Michigan was playing host to cross-state rival Western Michigan, and Western was a favorite to win their division.
After starter Mike Glass couldn't go, Preston Hutchinson decided to have his coming out party, torching the Broncos for 357 yards and 3 touchdowns. Included was a game-winning deep ball with 36 seconds left.
WMU lost the the MAC West by one game. The NIU and Toledo losses were close to being victories, but it was the EMU game that seemed like the one that really got away. Maybe it was the heart-breaking deep touchdown that Hutchinson connected on to win the game in the waning seconds, or just the fact that EMU seemed like a team the Broncos should beat compared to Toledo and NIU. Whatever it was, the loss cost the Broncos a trip to Ford Field.
EMU is part of the "Payback Tour" this season, but achieving results may not be as easy as Bronco fans expect. They have a QB who can both run and pass efficiently. Expect some frustrating big plays made by Hutchinson with his feet. It looked like they were going to beat Central. They lost to Ball State by only a touchdown and a talented Kent St team by only four.
If there is one constant about the EMU program under coach Creighton, its they keep games close. It will be important for Western to hit on a couple long scoring plays to avoid the red zone. Their bend but don't break defensive style allows opponents to move the ball but not have success inside the 20-yard line. They control the ball on offense and make you work for everything you get. That's how they have pulled several upsets including over Illinois last season. Coach Lester summed it up nicely. They're masters of staying in every game. They beat Illinois and they beat Purdue that way. And they do such a good job at slowing the game down and playing a team game… they find ways to be in the game late."
The Broncos are more talented. They should win. I think they will win. But I hope nobody expects its to be easy.