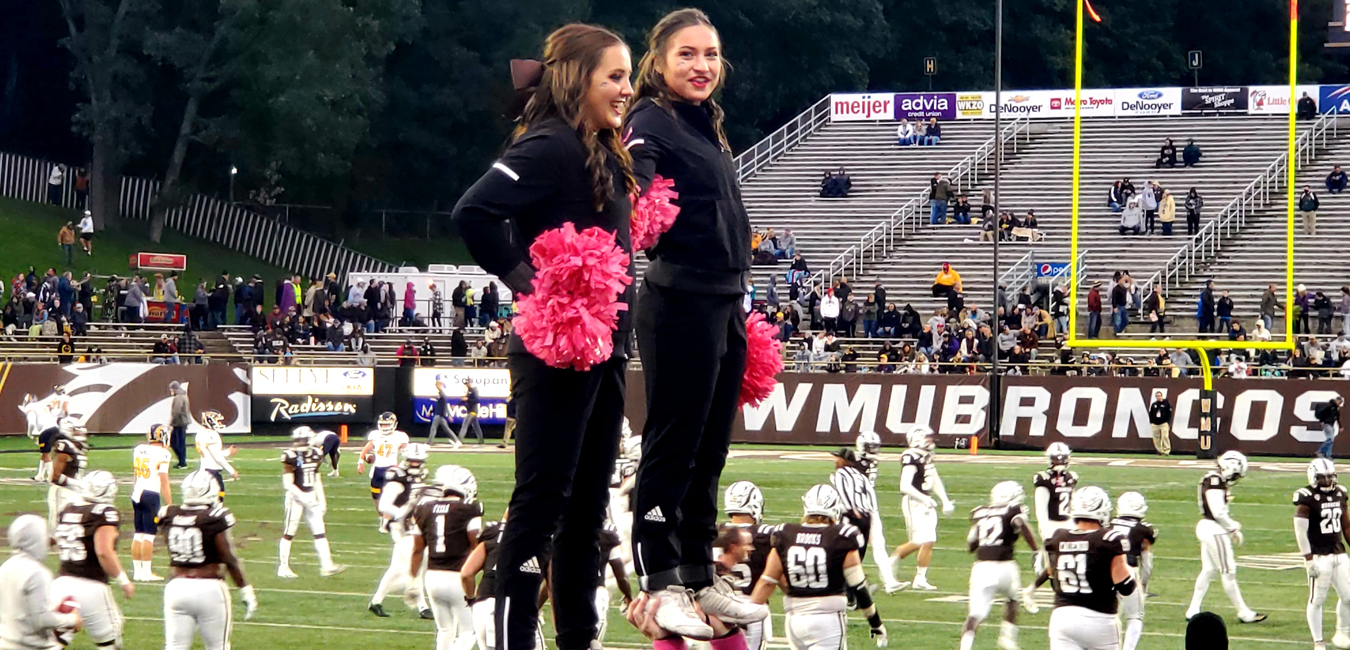 By Jason Welser
The WMU Football team sits at 7-5 looking to finish the season with a bowl victory in Detroit on December 27.
The 2021 campaign has been a tricky one to measure the level of team success. During the summer if someone looked into a crystal ball and told Bronco Nation that its team would be playing in the Quick Lane Bowl with a good shot at at a bowl win and 8-5 season, most would have looked over the difficult schedule and considered it a solid season. It still could be considered a quality season, but it has been a wild ride that has many fans frustrated and longing for more. It has been a season stained with inconsistency, what-could-have-beens, and let downs, sandwiched between excitment and promise. Here is a quick reminder of the good times and the bad, as well as a look forward to the big game against the Nevada Wolfpack.
Season Highs
Exhilerating wins over ACC champion Pittsburgh and MAC champion North Illinois were certainly the highest points.
The win at Pitt was big when it happened and looks even more impressive now that Heisman finalist Kenny Pickett and the Panthers have won the ACC, finishing the year # in America with at 11-2. The fact that the Broncos won that game and blew out the MAC Champion are victories to be proud of, but also makes people wonder why they couldn't have been more dominate during most of MAC play.
Season Lows
The opening blowout loss to Michigan I think anyone can live with. After how great the Wolverines have proven to be,  45-17 doesn't even look too bad. They just dismantled a good Iowa team by even more. The other losses, however, is where the letdown comes into play.
1. Giving up two punt returns for TDs against CMU, propelling the Chippewas to their 3rd win in 11 years agaist the Broncos.
2. A late turnover vs EMU cementing the Eagles win and ending any real hope WMU had of winning the MAC East
3. Laying an egg against Ball St and Toledo. Two solid teams for sure, but again, for a team that beat Pitt and blew out Kent St and NIU, it seems these were games the Broncos should have been able to be much more competitive in.
What's Next?
It's a Nevada Wolfpack team that has a quarterback who is forgoing two years of remaining eligibility for the NFL. Carson Strong is considered by most as a top 3 QB prospect in the upcoming NFL draft.Sports Illustrated recently predicted he will go #1 overall to the Detroit Lions.
The one common opponent the two teams have is San Jose St. Nevada won 27-24. The Broncos won 23-3.
WMU running back Jackson Kincaid was a productive back for the Wolfpack before transferring to WMU. It should be fun for him to play against friends and former teammates.
Although the ultimate goal was to win a MAC title, the season did have some very  entertaining moments. The report card grade has yet to be given, and it weighs heavily on the performance to come. Getting a fun bowl victory would go along way in healing the scars of disappointing aspects of the season, and induce some nice momentum heading into 2022. A loss will have players and fans shaking their heads in despondency and viewing the glass half empty instead of half full. In that sense alone, this really is a big game for the program. See you all in Detroit!