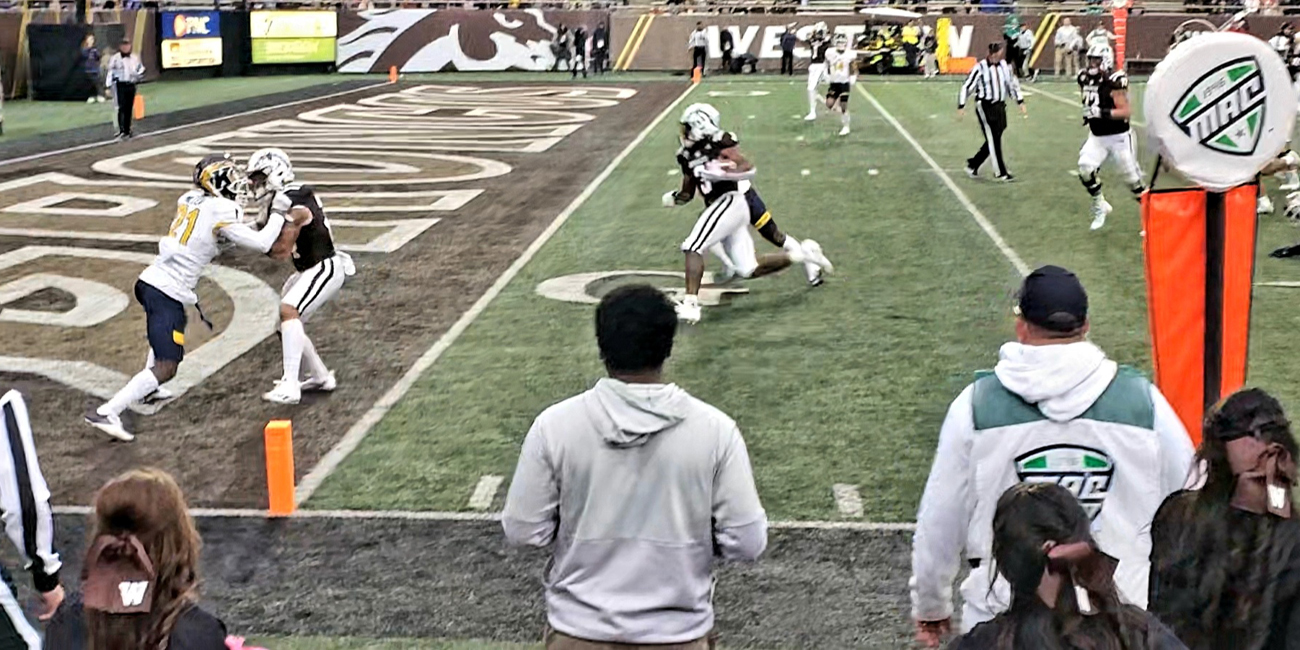 By Jason Welser
Season tickets have been on sale for some time, and now the popular Pick 3 package is also available through the Bronco Ticket Office. You can choose any three home games for a total starting at $48 for endzone seats up to $84 for Premium seats. That's only $28 per ticket to have premium seats watching D1 college football. Who will be the next NFL draft pick you can enjoy watching at Waldo Stadium this fall? That's a topic for our next article, as wmufootbal.com will be posting a new article every two weeks leading up to the kickoff against Michigan State to help fans get excited about the upcoming season.
There is indeed a lot to be excited about. The anticipation of the game in East Lansing will be high, but let us look at what fans can be eager about at Waldo this year as they decide which games to select in that Pick 3 package.
Pitt Panthers Sept 17th (Sat)
Last year's upset of this ACC champion team was one of the biggest in school history. The Panthers were one of the better teams in college football last year and the Broncos traveled to one of the coolest cities and knocked them off in an NFL stadium. Having the ACC champs come to Kalamazoo for a game under the lights on a warm Saturday evening is without doubt the most exciting thing on the schedule. It should be a good crowd on hand so you may want to snag your tickets early if you want good ones. Gone are both teams star QBs who are now in the NFL, as well as each team's top receiver. But make no mistake, both of these teams are certain to have new stars emerge on offense, and bring back experienced, quality defenses that like to play aggressive and fly to the ball. WMU won't be catching anyone by surprise in this contest and revenge on their mind. The Broncos kept them from having a legit chance at the college football playoffs, as their only other loss heading into bowl season was a 4pt loss to the Miami Hurricanes.
New Hampshire Oct 1st (Sat)
The traditional, less-than opponent usually gives fans a chance to see some fireworks both on and off the field. CommUniversity night is back and sure to impress as it always does. New Hampshire is one of the better teams in FCS and may not be a complete pushover, but fans should be able to get a glimpse of some younger Broncos who may soon play larger roles.
Eastern Michigan Oct 8th (Sat)
This will most likely shape up as a game that will either boost WMU to become one of the favorites to win the MAC West or put us behind the 8 ball. EMU always plays games close because of their style of play and under coach Chris Creighton always seems to maximize potential. This should be a very competitive game that both teams desperately need to win. If you want to see a hard fought, close game with big implications that comes down to the wire, make this as one of your games to come see.
Ohio Oct 15th (Sat)-Homecoming
Well, it's homecoming! What other reason do you need to make it to Kalamazoo? Hotels are already booking up fast so if you don't want to crash in your car or make a long drive back home you better get to reserve one of the remaining rooms. Come enjoy the ramped-up pregame tailgates, see old friends, memorable places of your past, and all the festivities that come with homecoming. Hopefully this will be a beautiful fall day for Bronco nation.
Northern Illinois Nov 9th (Wed)
This will almost surely have major implications in the road to Ford Field. But, yeah, it'll be on a cold Wednesday night. The pros- you will be able to move to a fantastic seat and you maybe even text your friends to see you on ESPN having fun at a live Maction game.
Toledo 11/26 (Friday)
I am just going to go out on a limb right now and give my prediction away. This game will decide the MAC West Title, and not with the Broncos play spoiler. Bundle up, get in your cars the day after Thanksgiving, and go watch the Broncos win by far the most difficult of the two MAC divisions.