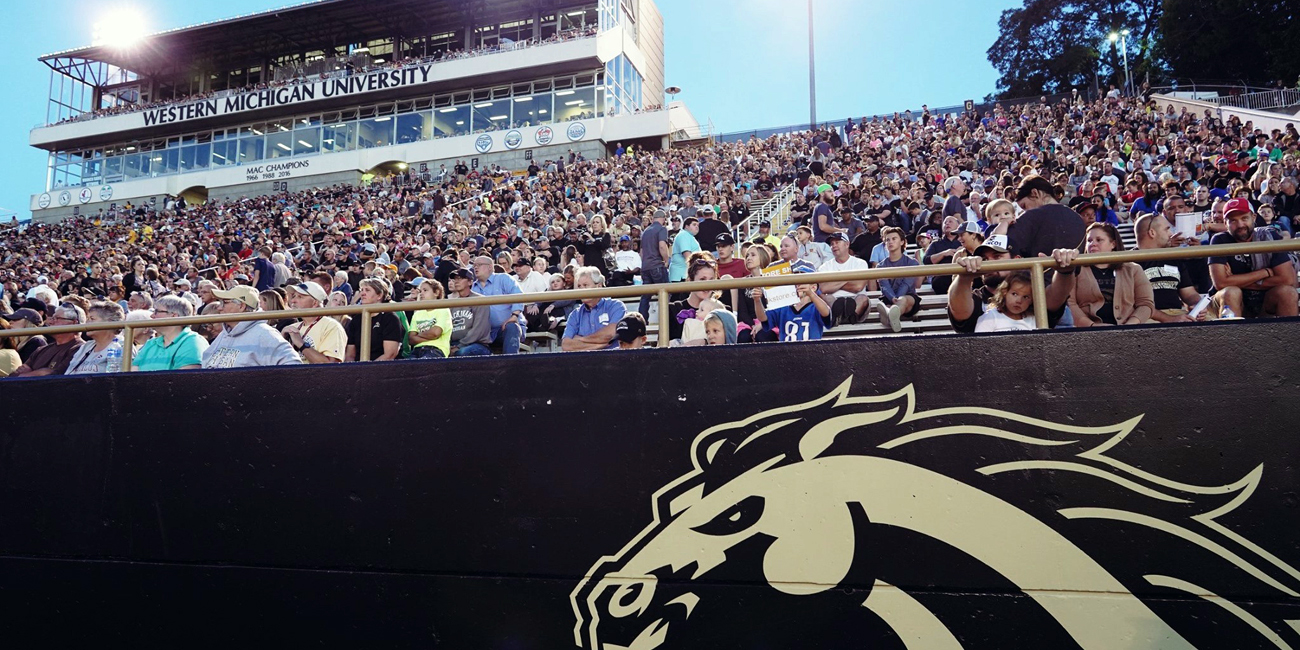 The vast expansion of the number of bowl games over the past 20 years and the resulting lower records needed by MAC teams to land in one, has led to the CMU/WMU game having bowl implications nearly every year.  Almost always, one or both teams are vying for that magical 7th win to receive an invite to a fun bowl game.  Often, at least one of the two teams is usually right in the mix of a MAC West title. Not this year. CMU can still finish 6-6, but rarely does a MAC team with that record get invited to the post-season fun.
The 2022 season has been a disappointment for both squads. CMU sits at 4-6 overall and 3-3 in the conference. WMU is at an embarrassing 3-7 (2-4 in the conference). Both teams are mathematically eliminated from the MAC West title.
There was a period of time a couple of decades ago, when both teams would often be out of contention for the MAC title. A MAC title was also what was needed for a bowl game appearance back then. Yet, every late November, people would still flood to Kalamazoo or Mt. Pleasant to watch perhaps the greatest rivalry in non-power five football outside of Army/Navy.
Fast forward to 2022. With the combination of this game usually being thrown into a mid-week "Maction" game and massive declining student bodies, Central-Western Weekend has become is a shell of what it used to be, even in the rare occurrence that it does actually fall on a weekend.
During these depressing times for the rivalry that was once a weekend event for alumni and students alike, there is still reason to tune in this Wednesday. This downer of an article is simply a sad but true summary of the reality of our present day. Just so readers don't leave this article two depressed, here are a few reasons to still be passionate about the game.
#1 A look at the future: True freshman can play in 4 games without having to use up their redshirt season. Receiver Nate Anderson and QB Treyson Bourguet will play in their 4th game against CMU, and both have really begun to shine. Treyson Bourguet is looking like he has the potential to become a dynamic QB for the Broncos with good arm talent and the ability to use his feet to make exciting plays. CMU has its own young QB star in the making. Bert Emanuel Jr. had his coming out party last week in his second game rushing for 293 yards in CMUs upset win over Buffalo. If things go as planned, these two QBs will go head-to-head for the next 4 years.
#2 Warmth: If the MAC and the two schools want to make it next to impossible for fans to commute to the game, tailgate, and fill the seats, then at least enjoy the comfortable, warm temperatures of a bar or living warm. It seems late fall weather has finally arrived.
#3 Bronco Defense: Despite being consistently put in tough spots by our offense, this WMU defense has responded most of the season. They have play makers and NFL prospects on all levels and are fun to watch.
#4 It's still the Broncos vs the Chippewas!